Real Brides
When working with a customer we always start by looking at the dress design. Catrina Dunn's wedding dress was by Joanne Fleming Design. Catrinas dress echoed a 1930's era and was cut from the softest silver grey silk satin. The dress had a central panel of detailing in a diamond shape which was embroidered with bugle beads and Swarovski crystals.
During Catrina's first appointment with us she said she wanted her headdress to be a statement. For this to work with the dress and Catrina's small frame it was important to keep the piece soft and not too large. When designing I took inspiration from a large feathered leaf and the diamond shape on the dress combining the two together.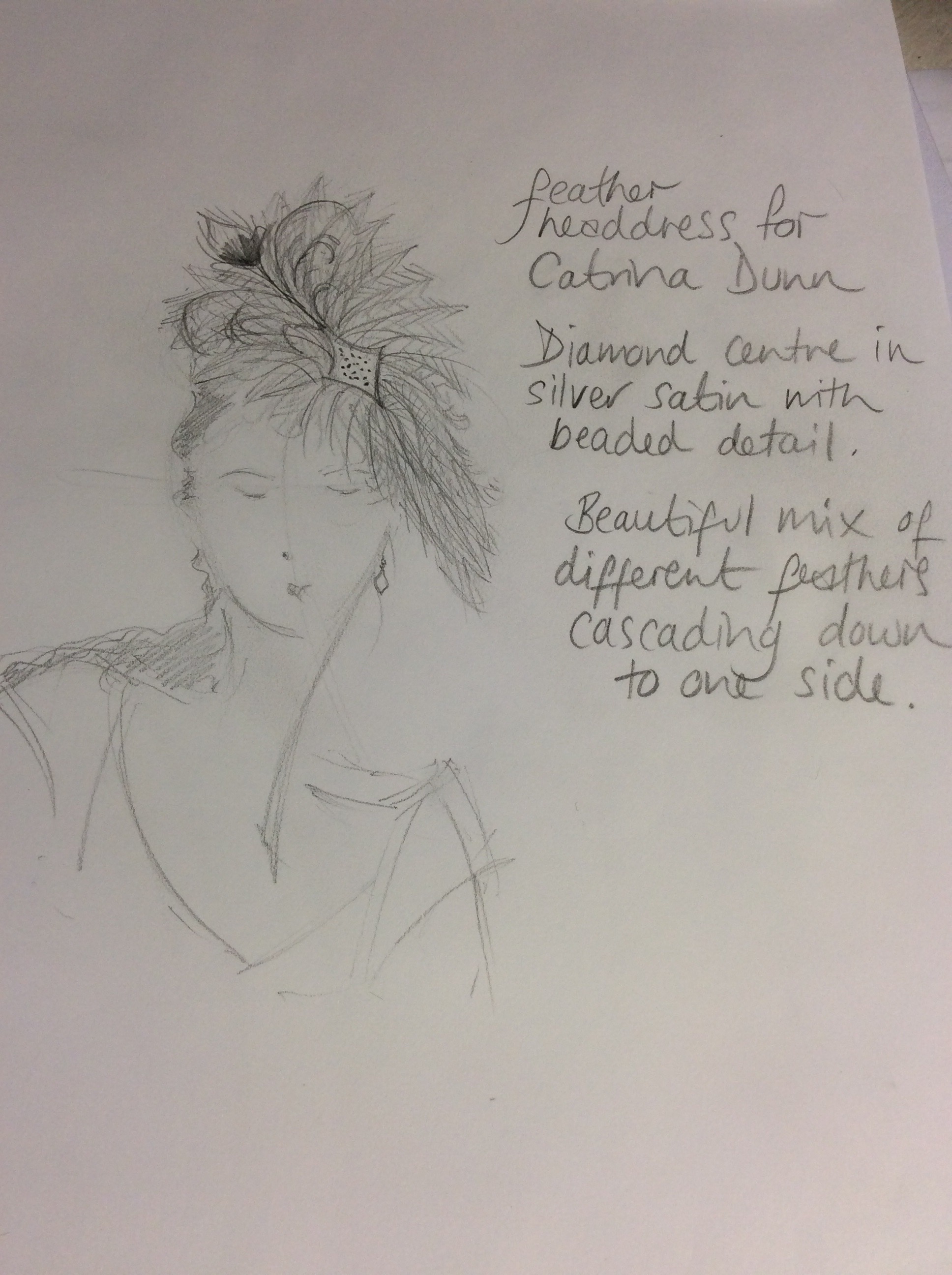 Four types of feathers were hand dyed to the palest shade to match the dress. A diamond shape was cut and covered in the silk and then hand sewn with beading, crystals and embroidery. Another diamond is cut to sew each individual feather on in various lengths to create the desired shape.  A layering technique was used as some of the feathers were not much thicker than hair.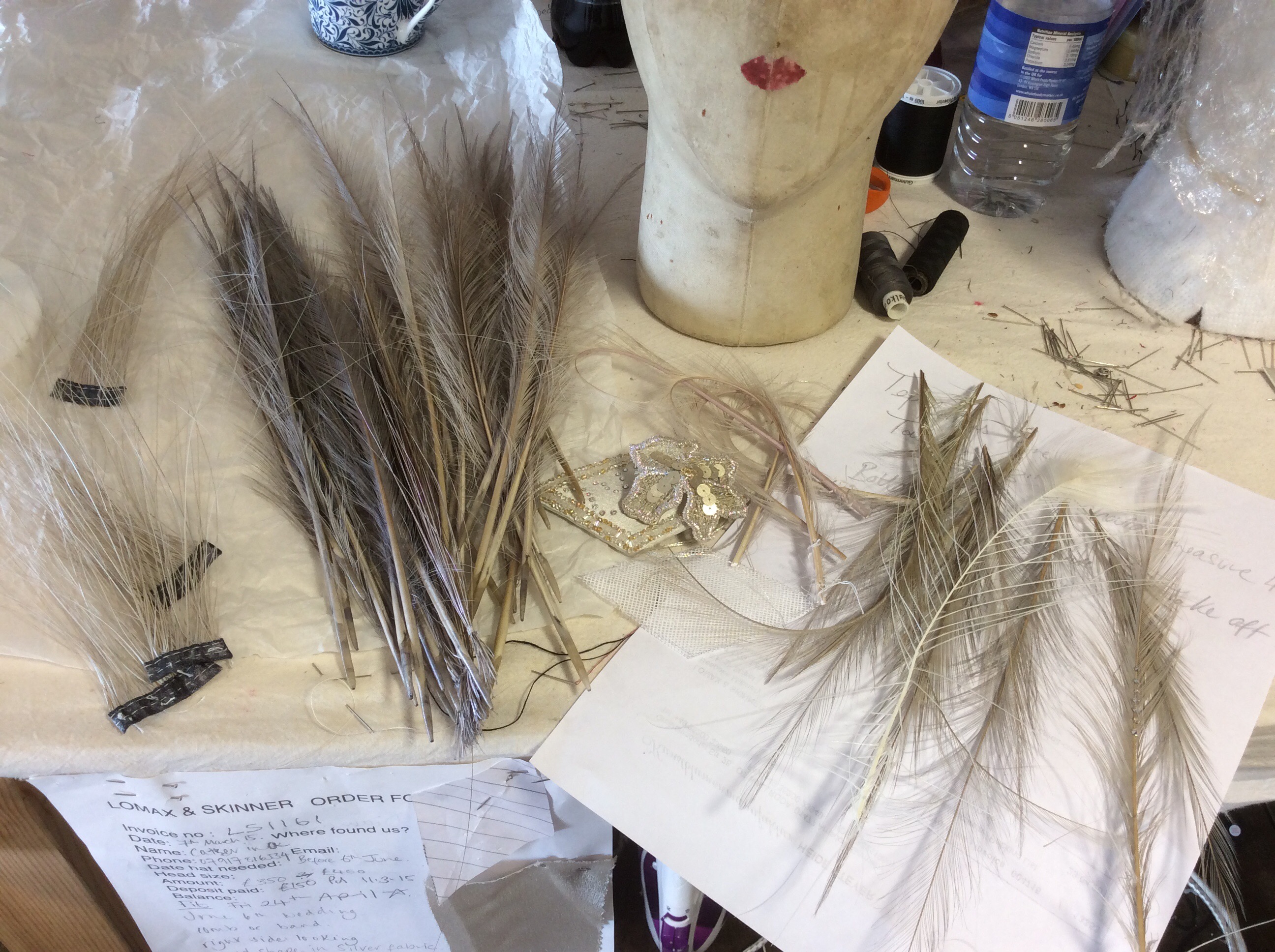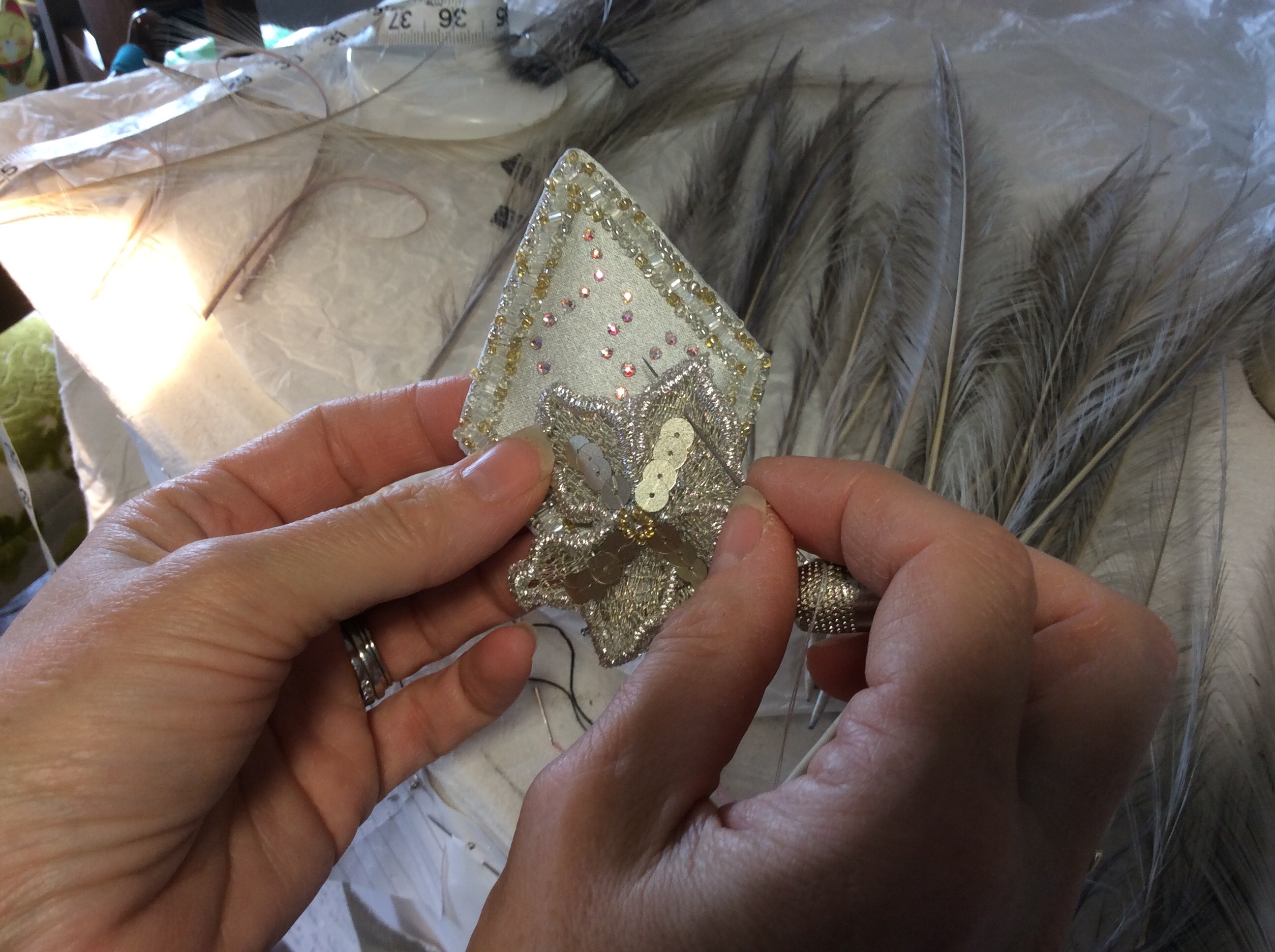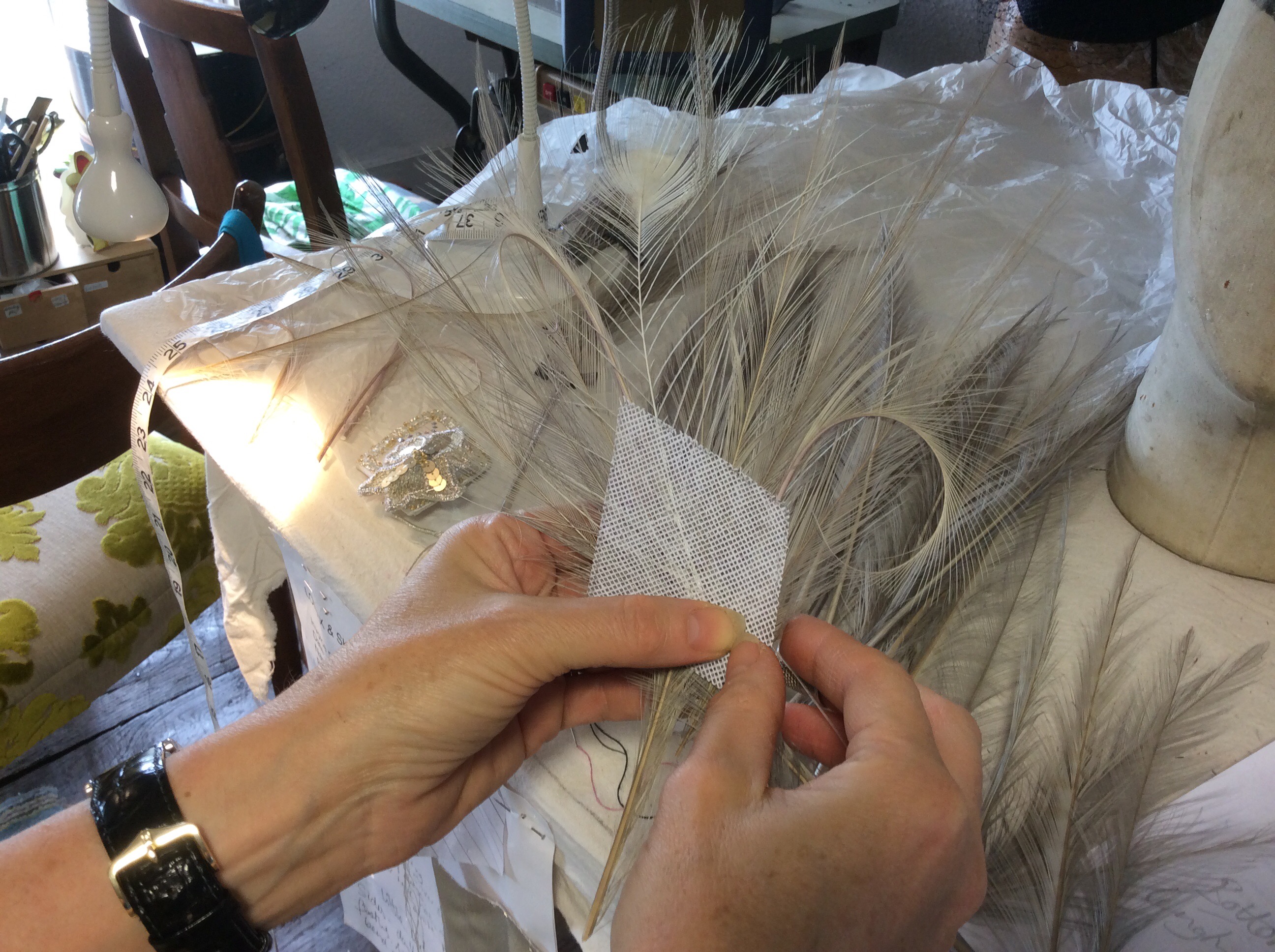 It's important to have a fitting to check the proportions so any adjustments can be made. An incredible 35 hours was spent making Catrina's headdress! But all worth it as Catrina was delighted and loved every minute wearing it which makes our day too. Many thanks to Catrina for sending us some photos of the day taken by Ben Joseph Photography.